ScaryTales Volume 3: Superstitious Feeling
This is a mega kit! There are nearly 70 elements and 24 papers, plus a full alpha. And just in case that isn't enough for you... there are a pack of 7 journal cards and a pack of 5 word arts available too! And guess what? This is your lucky week because it's on sale for 30% off until September 20.
If you are looking for a bargain and want everything, you can buy the bundle and you basically get the word arts for free! Remember, if you use word art in a SNP challenge, you get bonus points. And just like the kit -- the bundle, the word art and the journal cards are all 30% off until September 20.
Here's my layout and freebie.
Click
here
for direct download!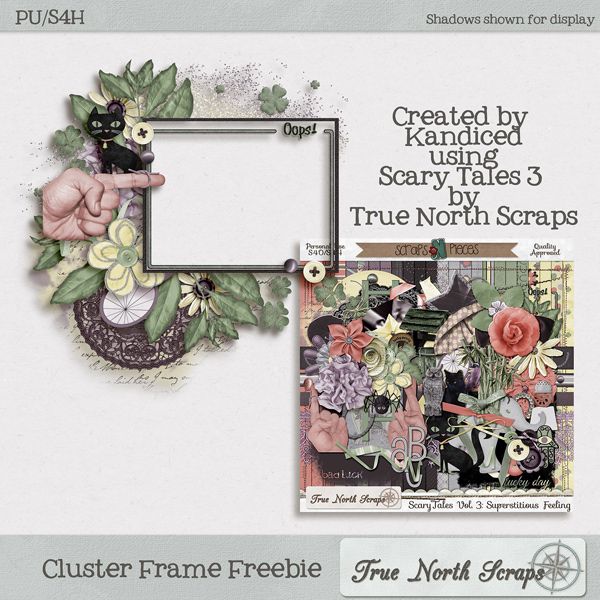 Need more savings? Well, some of the North Stars have freebies made for you using Superstitious Feeling:
Oh! One more thing! I'm looking for more help!
I hope you have "Good Luck" this weekend.