Here's a look at some super Saturday sales that True North Scraps has at Scraps N Pieces.
Stormy
is for $2.00 for today only. Stormy is a kit that is perfect for scrapping those amazing cloud formation photos we all take. Did the kids splash around in the puddles after the rain? Do you have a bunch of emotions bottled up and need to scrap them out?
There are 30 whimsical, fun and beautiful elements and 12 gorgeous papers in a dramatic stormy colour palette. Here's a look at this kit.
Antiquities and Curiosities
is also on sale of $2.00. This exquisite kit is done with the rich colours of Autumn, however, there's a twist -- it's a little bit steampunk, it's a little bit old fashioned, a little bit rustic and a little bit elegant. It's definitely unique and therefore no title other than Antiquities and Curiosities could describe this kit better. It's a very easy-to-work-with kit and is so versatile. There are 14 papers with such wonderful depth and texture. There are also 28 unique elements. Take a look!
Plus you can pick up
Antiquities and Curiosities Alpha
for a $1.00. The bottle cap base is grungy yet classic, the font is vintage yet trendy. There is a full alpha of upper and lower case letters and the numbers 0-9 and many popular punctuation symbols. Your LOs made with Antiquities and Curiosities will not be complete until you make the page title with this alpha!
Here are a few layouts the True North Stars did with these kits.
Melissa
Kandi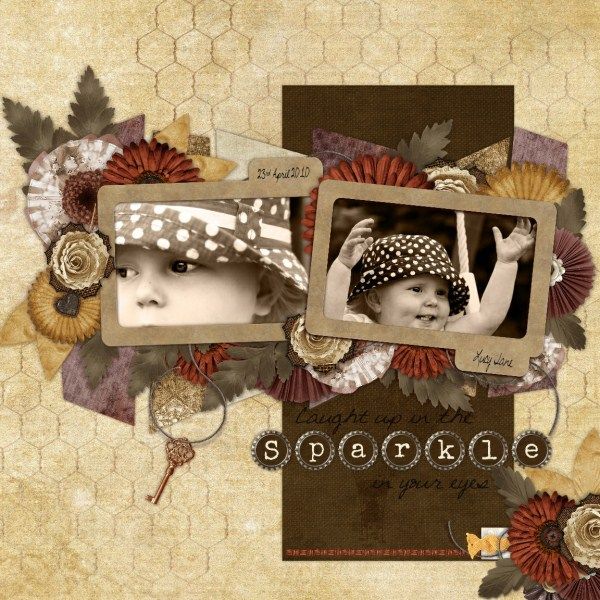 Kirsty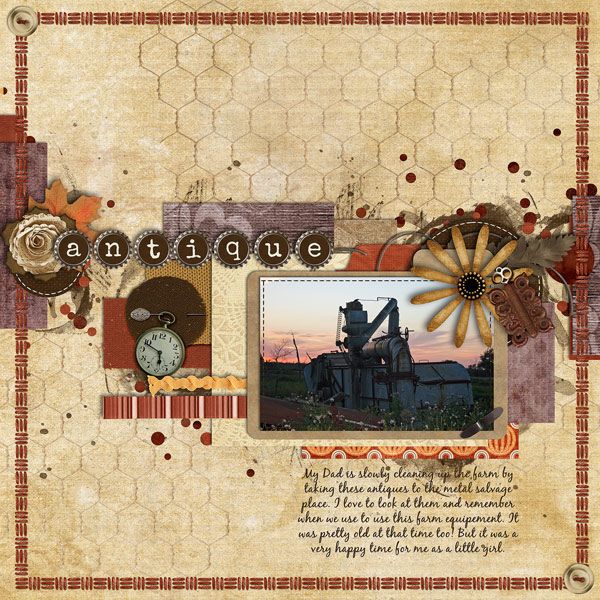 Kandi
Have a great weekend!