My absolute favorite movie is Pirates of the Caribbean. Johnny Depp is fantastic in his role as Captain Jack Sparrow and Orlando Bloom is certainly easy on the eyes. Pirates of the Caribbean is the one ride I had to ride at Magic Kingdom when I went in January since it inspired the movie.
Today's Super Saturday deals will be perfect to scrap the ride or your favorite little pirate. It's also great to scrap pics from the beach or maybe make a treasure map for a game with your kids.
And you can get the coordinating worn paper for $1.
Here's a few layouts Wild Princess Kandi did with this fabulous kit!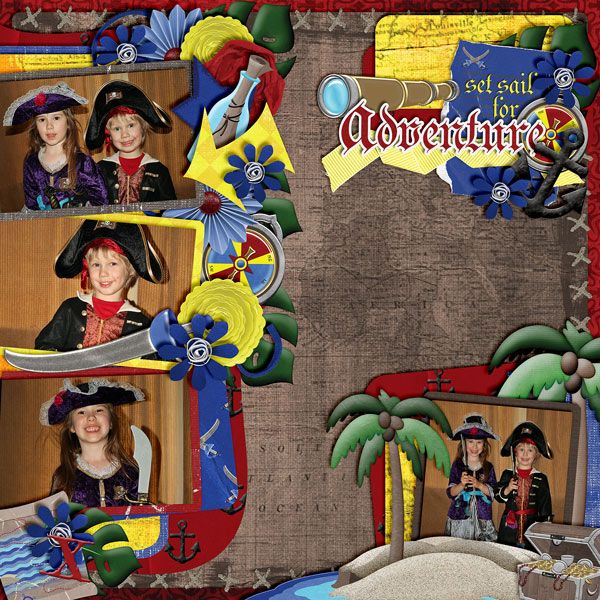 Happy Scrapping!