True North Scraps has placed 3 of her wonderful kits on sale for a buck. Today ONLY! Take a look.
Here's what Dawna has to say about Scarytales, "
Step-parents sometimes get a very bad reputation. It's probably due to this particular evil step--mother and her girls. They are always overshadowed by their famous and popular princess nemesis and are terribly jealous. How dare Cinderella take the limelight away! Finally - Lady Tremaine, Anastasia and Drisella get the recognition they deserve! There's 41 highly detailed elements and 16 richly patterned papers. Also included is a regal golden alpha of upper and lower case letters, numbers 0-9 and some punctuation."
Achoo!
....oh bless you! lol! I love this kit that Dawna put together. I have been sick all week with the runny nose and weepy eyes. The kids have been stealing my camera getting me on film napping during the day and those oh so lovely pictures of me blowing my nose! lol
Here's a layout I did.
So you better hurry
True North Scraps
only have these kits on for a Dollar right now and only for today! But before you leave I have a freebie for you! You can download it
here
.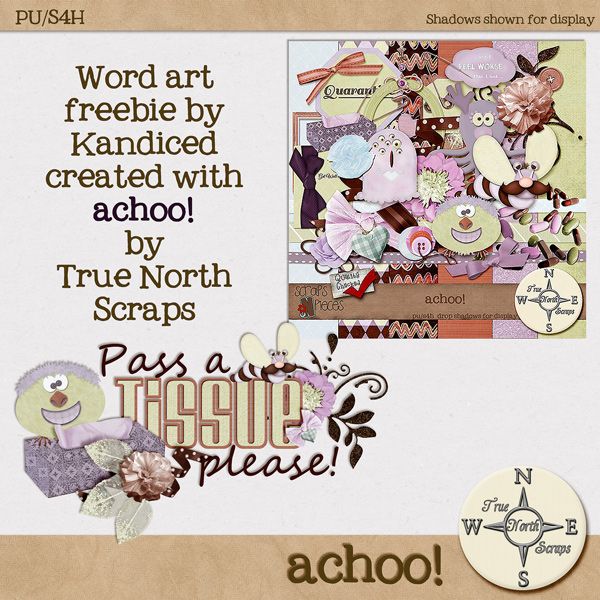 Happy scrapping and keep warm!