Visions of Sugarplums
by B2N2 Scraps. I love the non traditional colors that have been popping up for Christmas. After creating one kit this holiday season with more traditional colors, Becky decided to make a kit with non traditional Christmas colors. The feel of this kit is whimsical, glittery and festive! There are tons of Christmas elements that are so glittery and fanciful! You can use this kit to scrap ANY Christmas photo that you may have whether it be decorating the Christmas tree, opening presents, make Christmas cookies, seeing Santa or anything else. Here's a look at the kit.
Here's some inspiration created by CTM Dannethia and Daphne (2 from Daphne):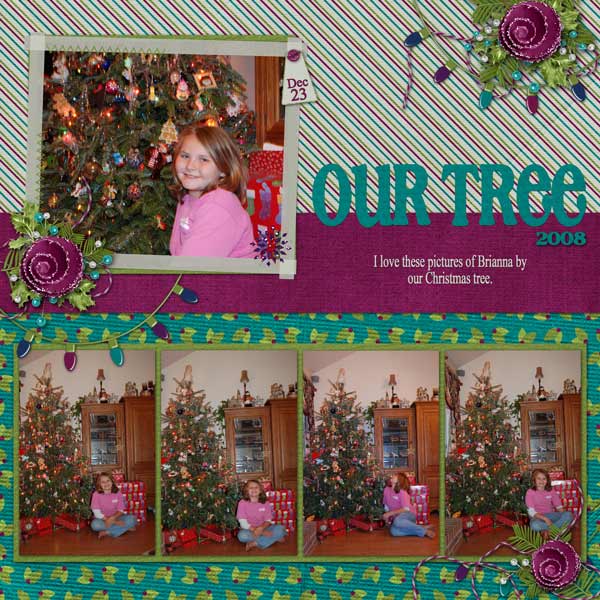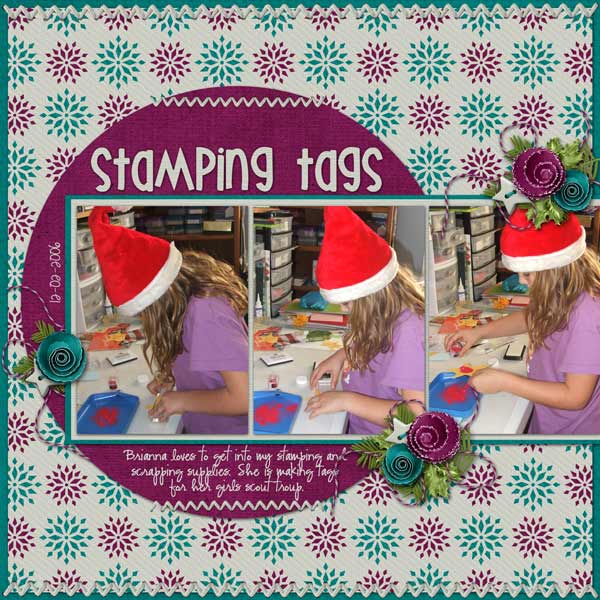 Here's one from me that I did at a Stuff To Scrap SS today.

Visions of Sugarplums will be at both of B2N2 Scraps stores and will be 30% off until January 6th!