Scraps N Pieces
(aka Lori & Heidi store owners) are the Feature Designers at Scraps N Pieces for the last half of January and their store is marked down to 50%. What a great deal! You still have over a day to complete a few of their challenges earn a couple of dollars to their store. Take a look at the previews below.
I'll show you a couple of kits I recently purchased.
Here's a couple I layouts I did for their challenges. The first is of an accident that just happened. I just bought I am Speed and Born to be Wild and never thought I be using them for this type of layout.
This layout I did for their recipe challenge. I love when some gives me a list! I used Beauty Parlor.
I created a cluster frame freebie for from my layout for you. I hope you like it!
You can click
here
to download.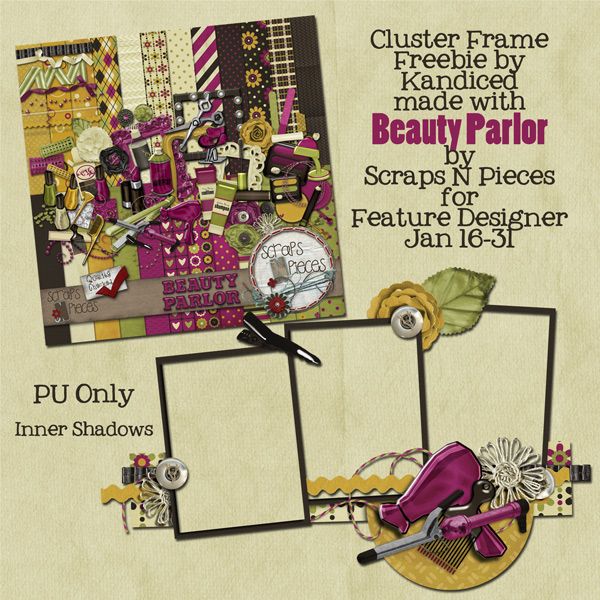 Happy Scrapping!