Have you seen SNP Bits and Pieces this month. I believe today is the last day that you get all the different bits for $1.00. Let`s take a close look at True North Scraps Toyful
Papers
, Elements, and
Alpha
.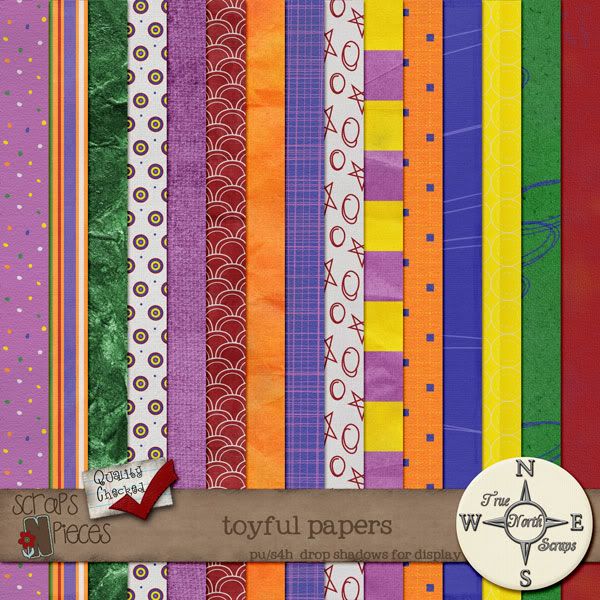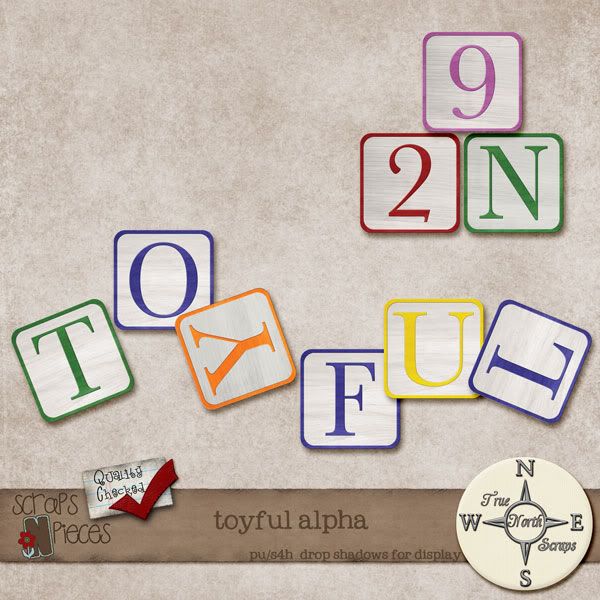 Right now and for limited time you can find Dawna`s Toyful Elements on her
Facebook Exclusive tab
. All you have to do is Like her but hurry once it`s gone the kit will be available only her
SNP
store.
Here`s a LO I did with Dawna`s Toyful kit using the Papers and Elements.
I used Wendy Tunison`s Designs
Temptations Vol 8
(also part of SNP Sept Bits & Pieces).
My second LO I used Queen Wild`s
Boys Toys
kit (also part of SNP Sept Bits & Pieces) and Dawna`s great Toyful Alpha. These alphas can go with any of the Bits and Pieces!
I also used Queen Wild Scraps
Center of Attention templates
. I love templates.
I haven`t work with Dawna`s clever Dated and Stapled
2011
&
2012
packs that also release early this month but I can`t wait to play with them. Take a look. They are priced at $2.49 each and a bargain I think.
Dawna has a new release schedule next Friday the 14th and you don`t want to miss it. I leave you with some more inspiration of Dawna`s fabulous CT members using Toyful.