Can you believe it's the middle of August already? I want to tell you about something I am very excited about!
True North Scraps is Scraps N Pieces Featured Designer from August 16 to the 31st! You don't want to miss this - there is going to be a template challenge, everybody who buys something from TNS between Aug 16 and Aug 31 is entered for a chance to win $10, you can earn freebies just for doing very simple tasks, and there may be some surprises too!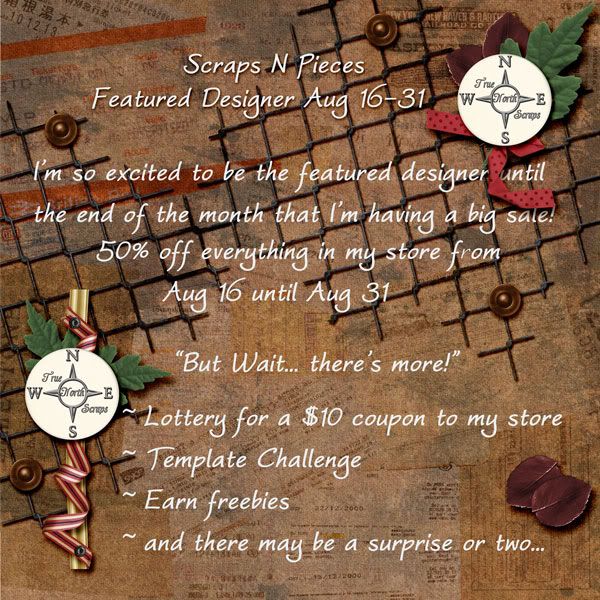 I hope everyone is having a fantastic day!