Today I would love to show you a kit from Gettin' Scrappy With Britt. It's called Down On The Farm. It comes in two pieces. It was created with a similar color palette for JULY BAK (Build -A-Kit). I love these colors and Britt's embellishments are simply adorable.
July BAK: Down on the Farm Embellishments
Here's a pages I did with this fantastic kit. This one for the April's Font Challenge at Stuff To Scrap.
This one was done with
Gettin' Scrappy With Britt Stuff To Scrap April's Template Challenge
. Just to let you know this template is free all the month you just have to register.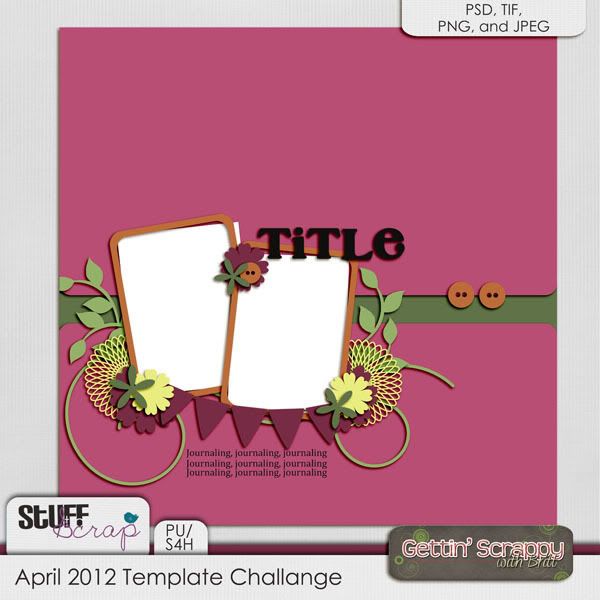 I had so much fun making my first page I thought you would enjoy the picture cluster as a freebie. It comes with my shadows and also just Inner shadows.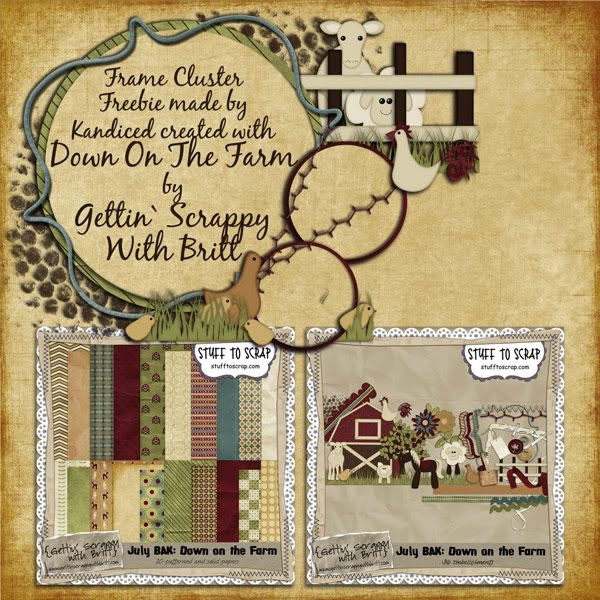 Have a great day and happy scrapping.