STS had a free gift with a $5.00 purchase has changed! If you spend $5.00 or more on anything in the store you'll get this adorable mini kit, Snowfall by Gettin' Scrappy with Britt.
This is such a great kit to scrap all those snow pictures. Here's a couple that I did with it. The first layout here I also used Snow Ball Word Art by Memories By Digital Design. It was completed at a speed scrap at STS and I totally got the instructions wrong...But I loved how it turned out.
This one I created a the template for a Challenge Of the Week at STS and I had to use my own template. It was my first time and pretty fun. I'm always trying to do my 365/52 project but I so behind it funny.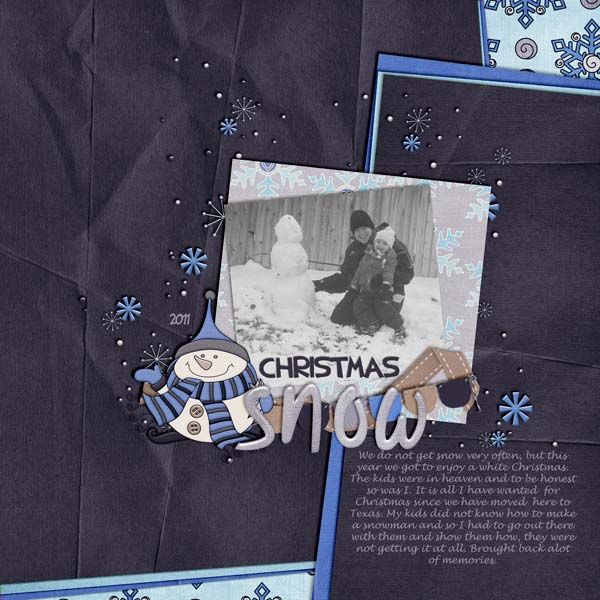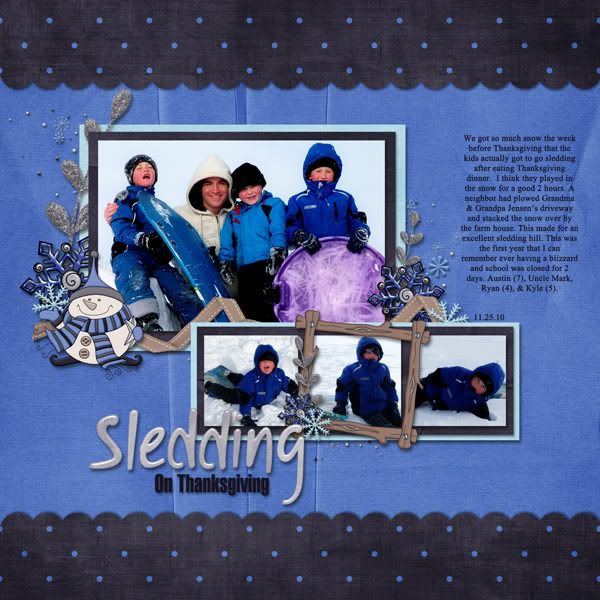 The Creative Team did an amazing job!!
Well I think that's it for me today...lol! Have a Great Friday and Happy St. Patrick's Day Tomorrow!