Hi Everyone,
Getting Scrappy With Britt is having a retirement sale going on. She has these kits marked down to $1 or $2 OR you can get all the retirement kits for $10. Wow! That a great deal. Preview is linked to the store but don't go quite yet....:)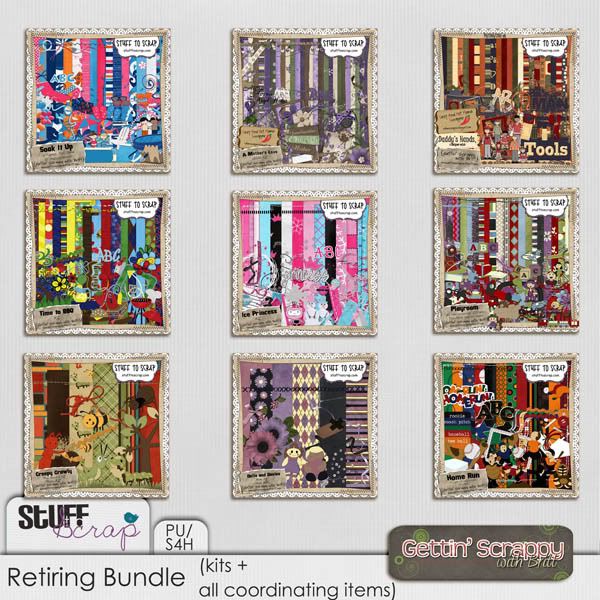 I was working with Britt's Dress Up Time kit she did with B2N2 Scraps (not on sale!) and I made a few freebie's for you.
Here's the preview for the freebies. It's the cluster frame and the word art that I created in my LO. Just click here to download.