Hey Everyone,
Well I joined another Creative Team and I'm happy to introduce Digital Harmony Design Studio's latest
March's Build A Kit called Playground Games. It is a really fun kit with a lot of kid elements and the papers are perfect for any type of layout. Click on the previews and be taken to the store.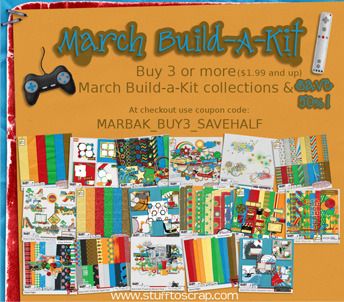 Have a great day and remember to pick up my freebie in the previous post. Plus come back tomorrow because I might have another freebie!!!