Hi Everyone, well I didn't make the final round for This Scrapper's Got Talent Contest at Stuff To Scrap but I had a lot of fun and pushed my boundaries. Really that's what it's about, right? Anyways I wanted to talk about Artgal Style new kits being released at PDW called Old Glory. I love these bright vibrant colors and alpha are fantastic. These releases are on sale right now just click on the preview to be taken to the store.
Even though I am Canadian I still came up with a Canada Day Parade Layout.
Here's another great kit called Fly Lady Bug. I just adore Lady bugs and this kit has tons.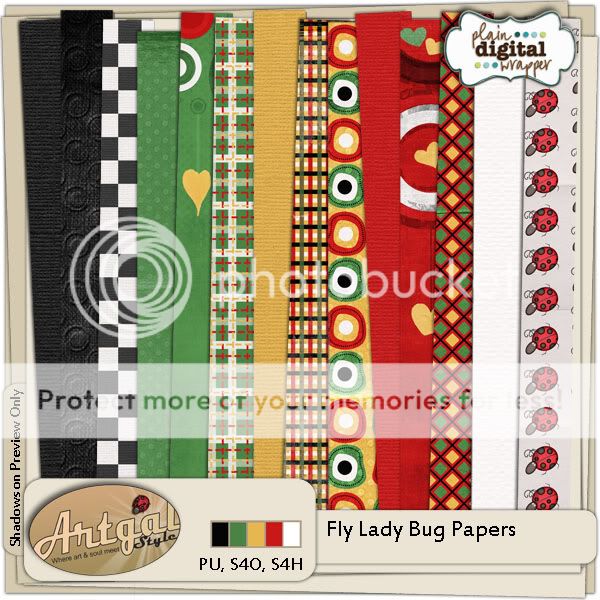 Here's a Layout out I did with Kaitlyn's Baba's.
Artgal Style last release for today is called Penny For your thoughts. I really like these colors and the word art is great too! I am currently working on a Layout for this kit just need few finishing touches.